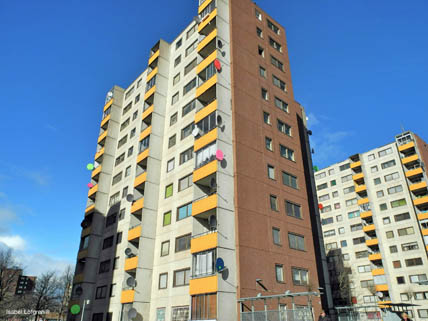 Current resident Isabel Löfgren realizes the project Satellitstaden together with Erik Krikortz , a research-based site-specific installation inspired by all the satellite dishes covering the façades of the buildings in Fittja.
Artist Bezhad Khosravi Noori investigates the discourse of Multiculturalism since 1976 (beginning of Swedish Multiculturalism) in Swedish television "SVT" and the way that "Hyper politicized" societies (Middle East) are presented.
Read more by following the links in the list.